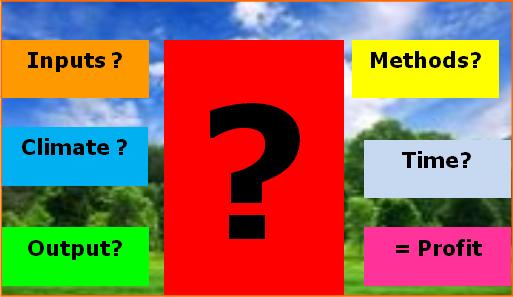 Biodiesel Crop Cultivation Support
INTEGRATED FUEL FARMING
CJP's ongoing agronomic support is one of the key factors for long-term success. Driven by a philosophy of knowledge sharing and learning by doing, we are able to achieve significant results in this very technical field, while remaining highly resourceful. Our team of biodiesel experts are constantly researching and developing new and efficient solutions for Biodiesel crops across the globe, to design and instill the most suitable General Agricultural Practices (GAP) for each and every part of the world.
Good Agricultural Practices (GAP) is the application of available knowledge to the utilization of the natural resource base in a sustainable way for the production of biodiesel feedstocks in a humane manner, while achieving economic viability and social stability. The underlying theme is one of knowing, understanding, planning, measuring, recording, and managing to achieve identified social, environmental and production goals. This requires a sound and comprehensive management strategy and the capability for responsive tactical adjustments as circumstances change. Success depends upon developing the skill and knowledge bases, on continuous recording and analysis of performance.
In order to achieve commercial perfection, it is crucial to understand the crop's requirements, predict its possible interactions with the environment & develop packages of practices for industrial cultivation. In selecting appropriate Biodiesel Plantations, site condition information as well as knowledge of socio-economic factors must be known. Once the site and species have been selected for planting farm designing is compulsory. For a successful Bio oil crop, site preparation is always necessary. We have developed elite cultivars and varieties and select them according to their suitability to the site and on an understanding of their characteristics, including response to planting time, productivity, quality, disease and stress resistance, edaphic and climatic adaptability, and response to fertilizers and agrochemicals. CJP's field-present agronomic teams are responsible for creating the agronomic protocol for crop management as well as the implementation of Integrated Fuel Farming Management System (IFF) which serve as a set of practical ground rules. These continue to prove significantly effective in obtaining higher yields while considerably reducing industry-related risks.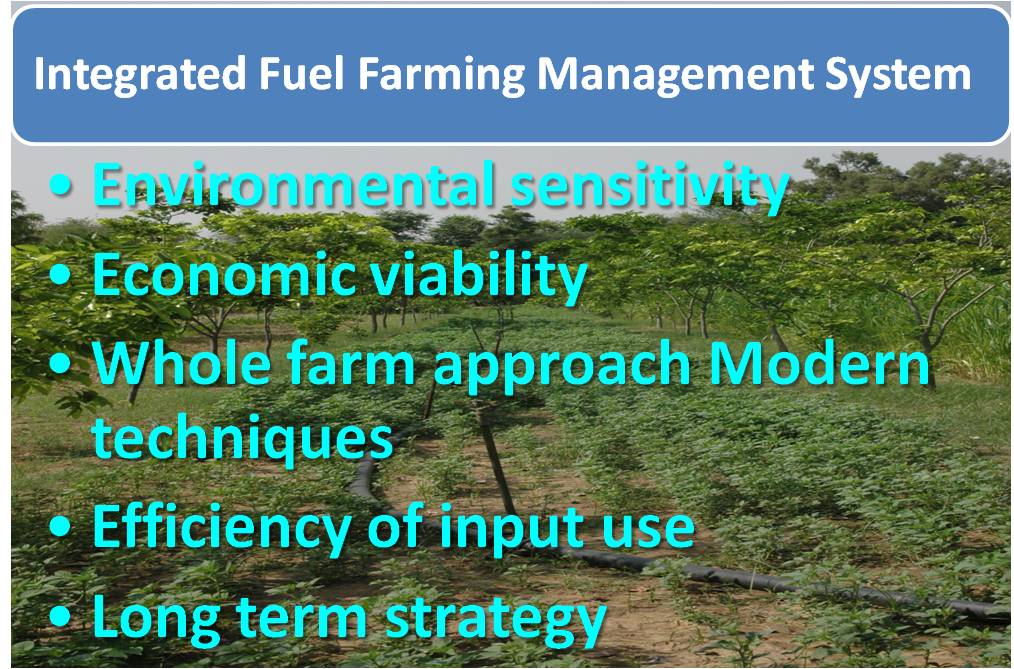 Integrated Fuel Farming (IFF) is efficient and profitable whilst ensuring that a balance is achieved between running an economically sound business and meeting the constraints imposed by responsible social and environmental practices.IFF enhances the positive aspects and minimizes the negative effects so that the biological diversity of the agricultural landscape is maintained and preserved. Taking care of natural resources is essential for future generations. IFF optimizes their use. This is in such a way as to ensure soil fertility, protect water and air quality and encourage biodiversity.
An intelligent management and careful utilization of natural resources can help to improves farm productivity & economics. IFF aims at sustainable production of high quality Oil through ecologically preferred and safe technologies
We offer an environmentally sustainable management practices at a substantially reduced cost.
The Plantation Program has 6 key elements:
Consultation & Planning

Project Delivery

Maintenance Monitoring & Management

Detailed Feasibility Study

Business Plan

Site selection & land development

Site preparation & Plantation Establishment

Irrigation System design & Construction (if required )

System Operation & Maintenance

Detailed Monitoring & continual work
Each component is tailored to meet site specific factors,
CJP provides low-cost Crop Cultivation Technology & Crop Care Technology which includes
Improved Agricultural Practices

Varietal Improvements

Enhanced cultural practices

Pest & Disease Control

Intercropping

Going "Green" with the use of Microbial fertilizers

Fine-tuning practices to soil type, environmental conditions & labor
We have developed a set of detailed Crop Management System for individual biodiesel crop on the basis Good Agricultural Practices a/w Integrated Fuel Farming Management System (IFF) with access to our own supply chain intellectual property rights (IPR) and exclusive expertise with technological background and experiences in the field for creation Failsafe Fuel Farm which includes
Soil Management
Water Management
Machinery Management
Labor Management
Crop Protection Measures.
We create FAILSAFE FUEL FARMS with application of CJP's Crop Cultivation and Management Techniques. Our Failsafe solutions have been designed to cover the contingencies of any biodiesel project. Starting with the initial feasibility analysis and up to the achieving of increased yields. At following project implementation, our team of agronomists offers continuous professional guidance at all levels: from management through on-site farmers and up to the last field staffer. Delivering in-depth and practical know-how, we are able to ensure that soil and water analyses are conducted correctly and that the right fertigation processes are maintained. The result is better resource management and improved crop results in the long run. CJP's multidisciplinary team ensures that the planning and execution of each project complies with the highest standards of the industry, providing reliability and simplicity throughout all stages of operation and maintenance.
The CJP have a Strategic plan to apply our tested and proven technology and applied methodology and approach to achieve the aimed objectives for your biodiesel Plantation project. We are here to shape and engineer your plantation from ground zero.
To have a detailed quote for various Biodiesel Crops Cultivation & Care Package, please contact us